A Winter Weather Advisory is in effect for most of Connecticut into Tuesday morning for freezing rain and sleet that could create slick spots.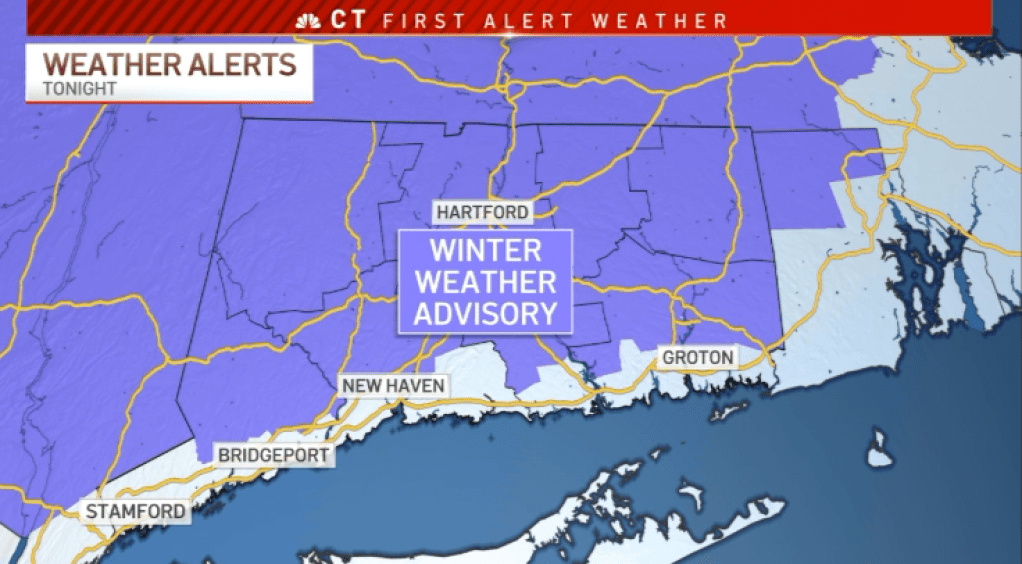 Flurries and light snow showers that developed Monday evening transitioned to a mix of sleet, freezing rain, and rain overnight.
Away from the shoreline, temperatures will be near or just below freezing.
Less than a tenth of an inch of ice is expected along with only a coating of sleet and snow. That said, all it takes is a small amount of freezing rain to make untreated surfaces slick.
Most of the precipitation should be out of Connecticut by 6 a.m. on Tuesday.
Sunshine and temperatures approaching 50 degrees are expected Tuesday afternoon. Another round of freezing drizzle is possible again Tuesday night into Wednesday morning.