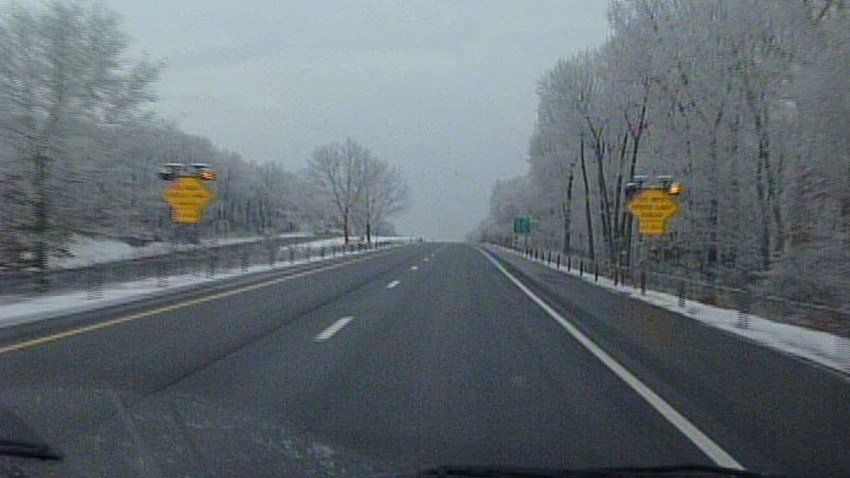 Ready or not—Jack Frost is around the corner and that means it's time to prep your vehicle for those cold months ahead.

Carl Carlson, of the local AAA branch, said there's still time to winterize your car.

"Now's the time to prepare," he said.
First, make sure you can see behind the wheel.
"It's dark early now. Are all your lights working? Your turn signals, your brake lights, your back lights?" he said.

Carlson said it's also a good idea to check your wiper blades. They usually work well for about a year.
How about a brake check and a full inspection under the hood?

"Many garages will do a vehicle inspection and give you a full report back on your battery, your charging system, your belt, hoses, fluids, tires, the condition of them," Carlson said.

Next, check your wheels.

Carlson recommends checking your tire pressure often, since it fluctuates depending on the weather.

"A simple tire gauge is good to have handy. You can check your tire pressure and it's good to do that once a month, especially when temperatures are changing," Carlson said.

Then, test the tread. Tires must have sufficient tread.

One way to tell is by the "penny test," Carlson said.

To do so, take a penny and, with Lincoln's head upside down, put it between the tread blocks of the tire. If you can't see Lincoln's head, you have plenty of tread. If you can see it, then it's time to buy new tires.

"You're looking for good, safe tread for traction and ability to steer," Carlson said.

And lastly, pack an emergency kit, which should at least include water, a flashlight, a blanket and a shovel.

"Drive safe out there and be prepared now, so you won't get stuck later," added Carlson.