NBC Connecticut's meteorologists have issued two First Alerts for some impactful winter weather over the next few days - brutal cold Saturday followed by some accumulating snow overnight Sunday into Monday.
A First Alert has been issued for dangerous cold on Saturday morning.
Temperatures Saturday are in the single digits and strong winds will bring wind chills to 5 to 20 degrees below zero.
The worst of the brutal cold happened around daybreak on Saturday.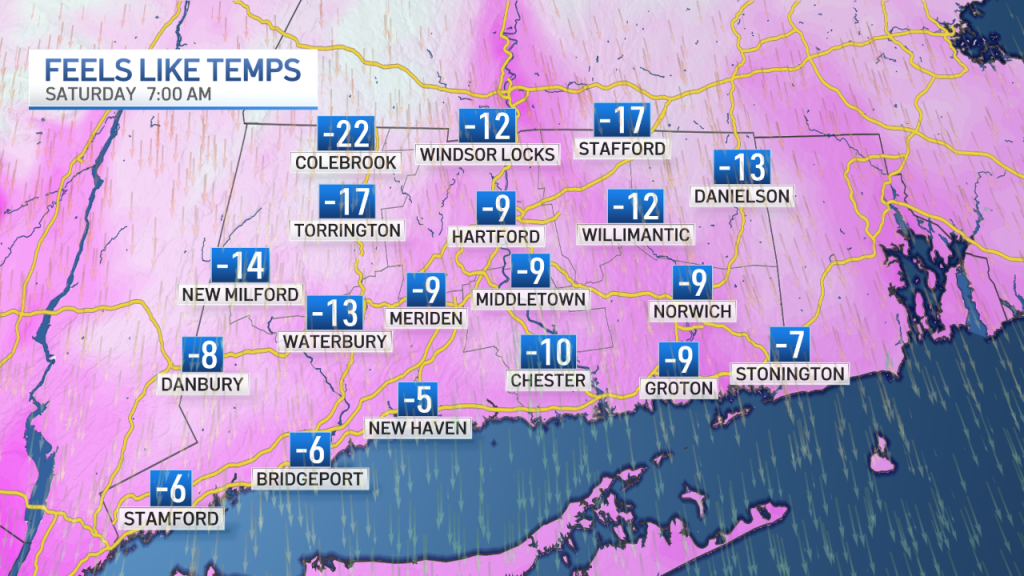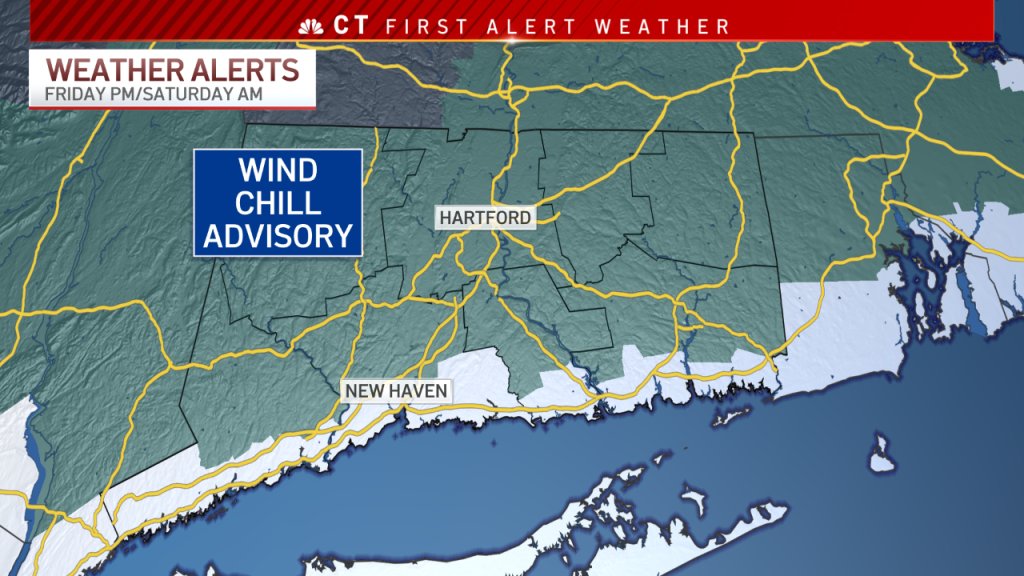 The next First Alert has been issued for a winter storm Monday.
Snow will begin to fall late Sunday night. That snow will become heavy overnight and into Monday morning before changing to rain for parts of the state Monday.
Most of the state will see an accumulation of heavy, wet snow before the change to rain.
Areas of northwestern Connecticut could see up to six inches of snow. Rain will likely cut down on totals in the rest of the state.
Central Connecticut can expect one to three inches. The southeastern shoreline will experience the least amount of accumulation.
Wind gusts will also be heavy at times.
Moderate coastal flooding is possible for Monday and the First Alert Weather team is watching Monday morning's high tide.