An area of low pressure will track over southern New England resulting in a wintry mix for much of Connecticut Saturday.
Cold air will be in place in front of the storm, which should result in snow overspreading the state from 7 to 10 a.m. Saturday, then quickly changing to sleet and rain along Interstate 95.
The transition inland will take several hours and some accumulation is likely, generally one to two inches on colder surfaces in northern Connecticut. Temperatures will warm as we get further into the day and most of the wintry mix will change to rain.
In the hills, somewhat colder temperatures may result in an extended period of sleet and freezing rain.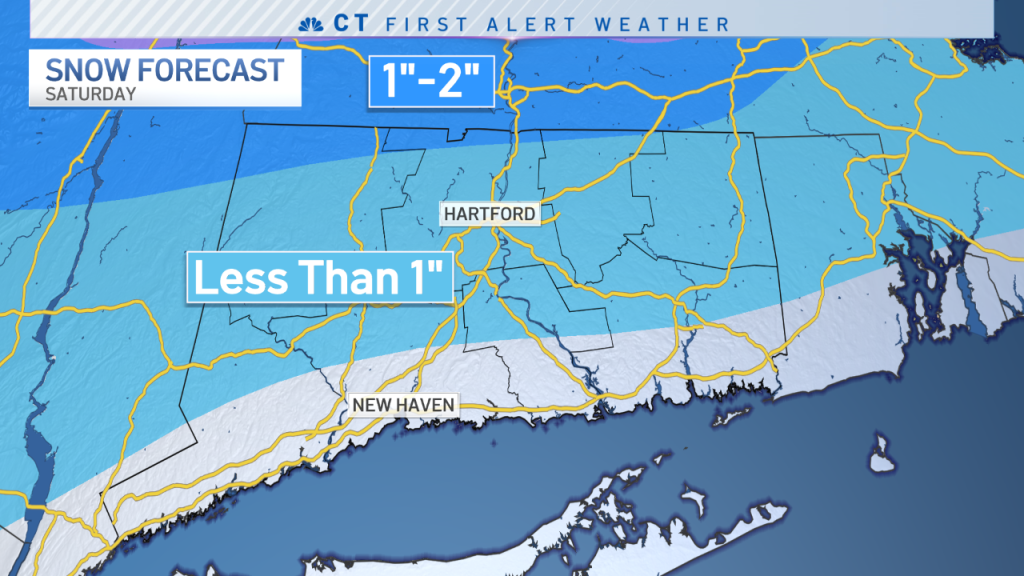 Most of the state will see less than an inch of snow accumulation.
The wintry mix could create slick roads, especially in northern Connecticut where surface temperatures will likely remain near or below freezing.
Sunday will be sunny with a colder wind and high temperatures in the 30s.