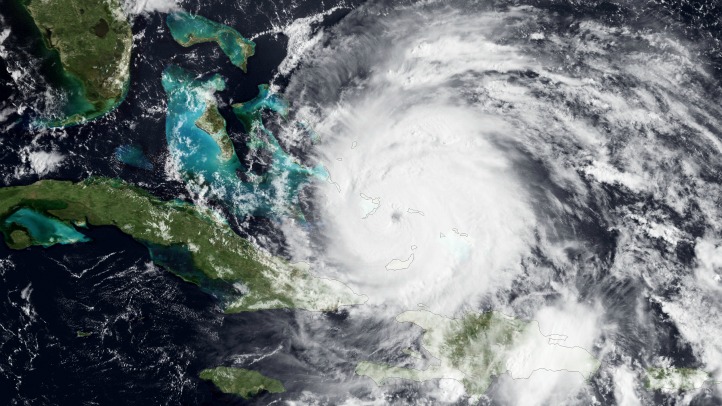 Hurricane Irene is shaping up to become the most powerful storm to hit Connecticut in a generation and people in Connecticut are preparing in case the threat becomes a reality.
The storm was upgraded to a Category 3 hurricane on Wednesday and the big concerns if this storm impacts Connecticut are the storm surges it could cause along the coastline, combined with torrential rains, intense winds and flooding.
Peter Boynton, the emergency management commissioner, said the storm's strong winds could easily take out power lines.
Weather Stories
Officials say they're ready for the storm that has dumped 10 inches of rain on Puerto Rico.
Irene could get stronger as it travels over the warm Atlantic waters
In Connecticut, the emergency center has already issued weather advisories to all towns and state officials are continuing to have meetings with FEMA and the National Weather Service.
"Right now, we're in that period of time where we have to do early prep. We have to get ready for later in the week," Gov. Dannel Malloy said.
State officials say you should prepare too.
"First everyone should have a plan. Second, everyone should have a kit. Third, everyone should stay informed," Boynton said.
The kit should include water and food in case downed power lines prevent you from leaving your home.
Even if the storm stays offshore, it could impact the state, so there is still time to get ready for a possible washout of a weekend, but certainly don't wait until it's too late.

Learn how to prepare through the National Weather Service Hurricane Preparedness Web site.
Track the storm on through the National Hurricane Center Web site.
You can also keep up with weather patterns through the interactive radar and the forecast sections of our Web site.