Storms are moving through the state and severe thunderstorm watches are in effect for Fairfield, Middlesex, New Haven and New London counties.
Storms are moving through quickly and some towns have gotten heavy rain, thunder and lightning.
The NBC Connecticut First Alert meteorologists are tracking a line of storms today that will bring areas of heavy rain, thunder, and lightning with gusts up to 40 mph possible.
The watches are in effect until 4 p.m.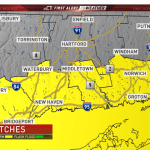 A Wind Advisory is also in effect for the entire state from 4 pm-9 pm for winds that could gust up to 50 mph.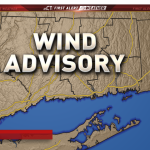 For tomorrow, scattered showers throughout the day.
Weather Stories
The weekend will be bright but cool with a slight moderation on Sunday.
More rain and wind is expected for Monday.
You can get the latest forecast anytime here.