NBC Connecticut meteorologists are forecasting some gray skies and thunderstorms for today, tonight and tomorrow.
There will be a few showers to start the morning.
Later this afternoon into this evening will be cloudy with scattered showers and thunderstorms. Highs will be in the 70s.
The best chance of a thunderstorm is in western Connecticut, near the New York state border.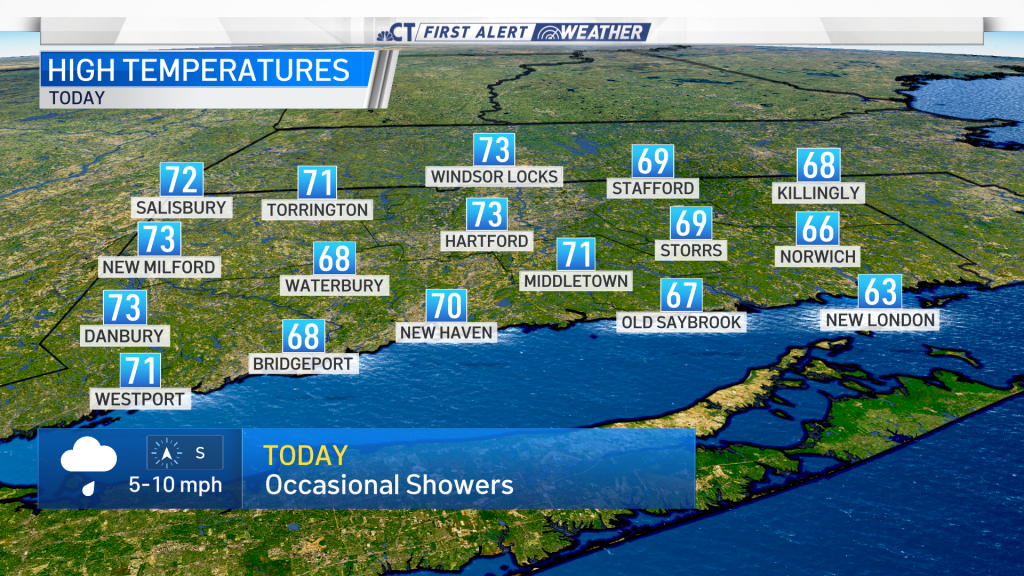 Lots of clouds roll in tonight night into Friday morning for another round of thunderstorms. These will be a little stronger compared to today's weather. High temperatures will be in the 80s.
Weather Stories
By this weekend, temperatures turn hot with highs in the mid-80s on Saturday and low-90s on Sunday.
We're also looking at temperatures in the low- to mid-90s for the early part of next week.