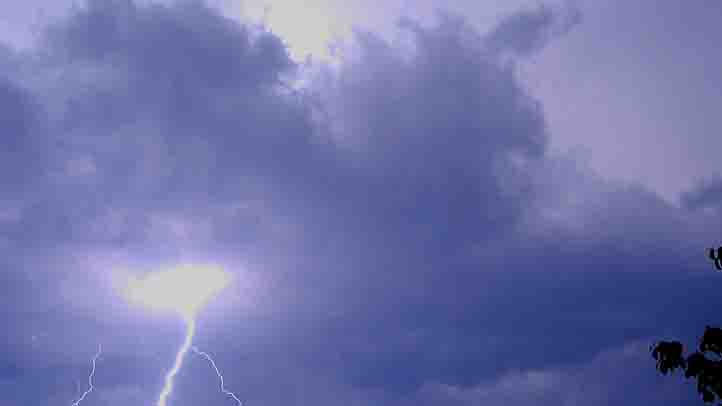 Early Sunday afternoon thunderstorms caused some minor and isolated damage in portions of the northwest hills. A tree was reported down on the side of Route 39 in Sherman.The National Weather Service also reported trees being downed in Kent, Sharon, and Torrington.
Around 5 p.m., a series of severe thunderstorms produced scattered damage and large hail from Danbury to Southbury. Traffic was stopped on I-84 as the storms produced torrential rains and low visibility. In Monroe a funnel cloud was reported as the storm moved through.
At one point in the storm Connecticut Light and Power reported about 3,500 customers were without power.
Weather Stories
Stay up to date with the forecast here.