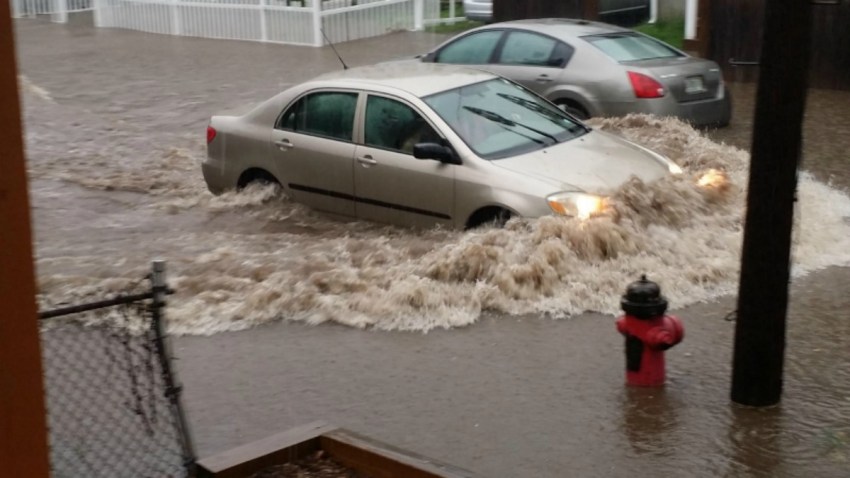 Severe storms moved their way across Connecticut on Saturday afternoon.
Gusty winds downed trees in Middletown earlier today as a powerful thunderstorm roared through. Frequent lightning, hail to dime size, and torrential rain also accompanied the afternoon storms.
In Meriden, the water rose to car doors along Prescott Street.
Weather Stories
The Middletown Police Department reported several trees down including a tree that blocked Higby road. In Meriden, flooding was reported in several areas.
Temperatures reached 80 degrees in the Hartford area earlier Saturday for the first time since October 2. That warmth, coupled with moderate levels of humidity, generated enough instability to fire today's thunderstorms.
The thunderstorms weakened by sunset and though a scattered shower is possible through the overnight hours the weather will dramatically improve. Sunshine and warm temperatures are expected statewide on Mother's Day.
Send your weather photos to shareit@nbcconnecticut.com.