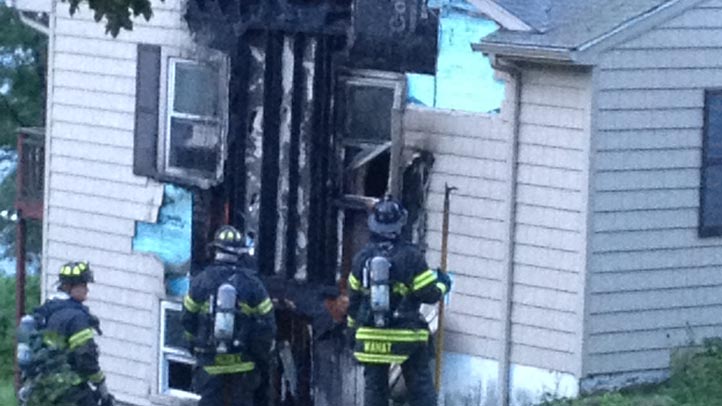 Severe weather moved through the state early Wednesday morning and is blamed for at least three fires in Danbury and Hartford.
Firefighters have responded to Saddle Rock Road in Danbury after lightning struck a house and started a blaze.
Over a three-hour span, there were thousands of lightning strikes and the News Times reports that lightning is also the apparent cause of a small electrical fire at a house on Middle River Road.
Weather Stories
That call came in just before 6 a.m. and firefighters were extinguishing it when the call for the Saddle Rock Road fire came in, according to the News Times.
Lightning also caused the fire that displaced eight people on Branford Street in Hartford early Wednesday morning.
No one was injured and the American Red Cross is working with the displaced residents.
There is some visible damage and lightning damaged electrical panels inside the house.
Firefighters responded to a couple other fires as well. Whether those are weather-related is not yet known.
A fire was burning at a commercial building at 22 Meadow St. in East Hartford. The address is listed as BioSafe, which manufactures biodegradable disease-control and pest-control products, according to its Web site. The fire is now out.
Eight people were displaced in a fire on Derby Avenue in New Haven and the American Red Cross will meet with the displaced residents
Firefighters also responded to a fire at 27 Rodeo Drive in Monroe. Whether weather is a factor in that fire is not known.
Viewers in Monroe said via e-mail that the rain was pouring down so heavily that drivers were hydroplaning.
Power is out for about 3,000 Connecticut Light & Power customers across the state. Most of the outages are in Colebrook, Danbury, New Hartford and Westbrook.

This is the first wave of storms. More are likely this afternoon and damaging winds are possible in any thunderstorms.
If you have photos of weather, send them to photos@nbcconnecticut.com.

Check the interactive radar for the path of the storm.