Today will be the pick of the weekend with lots of sunshine and warmer temperatures.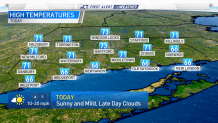 NBC Connecticut First Alert meteorologists are tracking changes for tomorrow. A storm will pass to the south and east of us and spread rain into the state for Sunday.
Most of the heaviest rain will fall during Sunday morning with some improvement during the afternoon. Expect rain to taper off midday to early afternoon. Some clearing is possible by late in the day.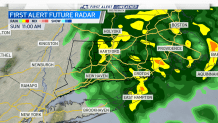 About .25" to .75" of rain is likely, with the highest amounts falling in the southeastern corner of the state.
Weather Stories