The theme for the weekend is for the bitter cold to relax a bit, as many towns will get closer to, with some surpassing, freeing on Sunday.
High temperatures that climbed into the 20s on Saturday.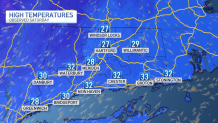 The average high temperature for this time of the year is around 35 degrees.
The good news is that the state will see plenty of sunshine to go along with the cold temperatures. A few clouds will mix in on Sunday, making for partly sunny skies.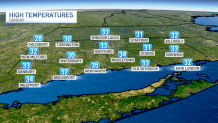 You can read more detail about the cold and the outlook on storms on our weather blog.