There were icy roads Thursday morning, state police responded to several spinouts and there were some schools delays.
Looking ahead to Friday, the NBC Connecticut First Alert meteorologists are tracking snow and three to six inches are expected.
Check the school delays for Thursday here.
The state Department of Transportation warned drivers to use caution on the roads Thursday morning.
The storm track has shifted a bit closer to Connecticut which means there's a greater chance for heavy snow Friday morning.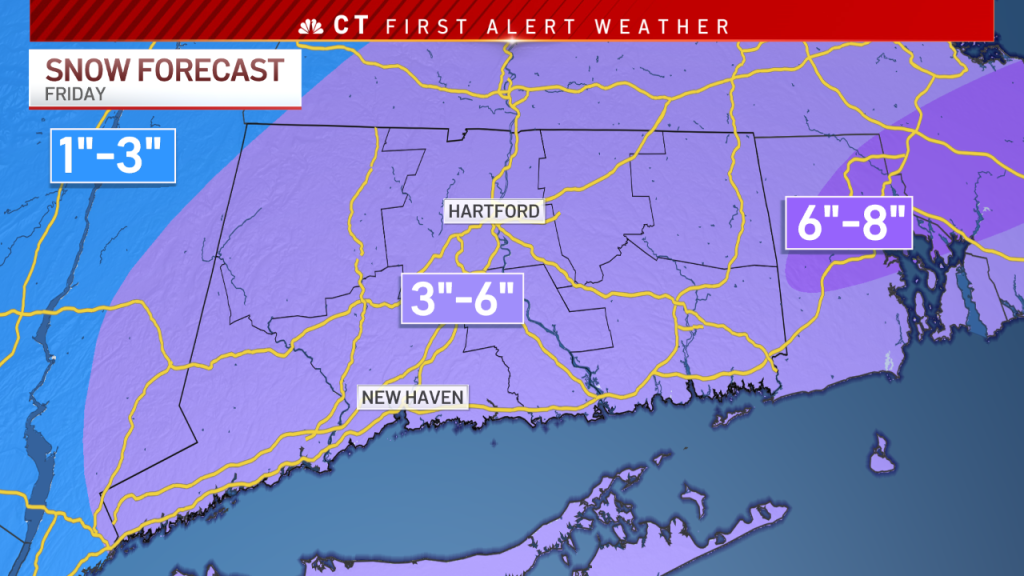 It looks like snow will begin later on Thursday and continue through midday Friday.
Most of the state will see three to six inches before the storm moves away. There may be some heavier banding that could bring more than a half-foot of snow to an area of eastern Connecticut.
This will impact the morning commute. School delays or cancellations are possible.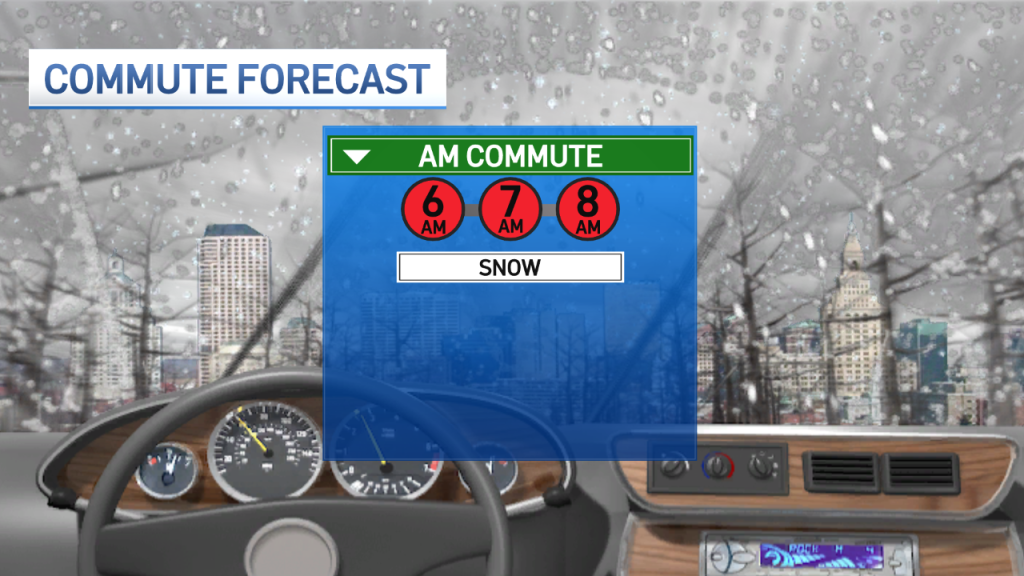 It might be breezy to gusty on Friday while the snow is falling as well.