A push of cold air is arriving by Sunday morning and temperatures will be even colder to end the weekend.
Snow showers are possible early Sunday morning in a few towns. Not everyone will get one, but a quick coating is possible.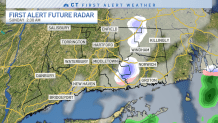 Average high temperatures for this time of the year should be around 50 degrees. Temperatures will top out near 40 on Sunday.
A "feels-like" temperature will remain in the 20s for most of the day Sunday. Gusts will top 30 mph at times.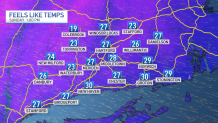 Milder weather is expected toward the middle of next week.