The NBC Connecticut First Alert meteorologists have issued a first alert for a storm that could bring three to six inches of snow for much of the state and six to eight inches for northeastern Connecticut and some schools have decided to close Friday.
A winter storm warning is in effect for Windham County, from 1 a.m. to 2 p.m. Friday and for New London and southern Middlesex counties from midnight until noon. Winter weather advisories have been issued for elsewhere across the state.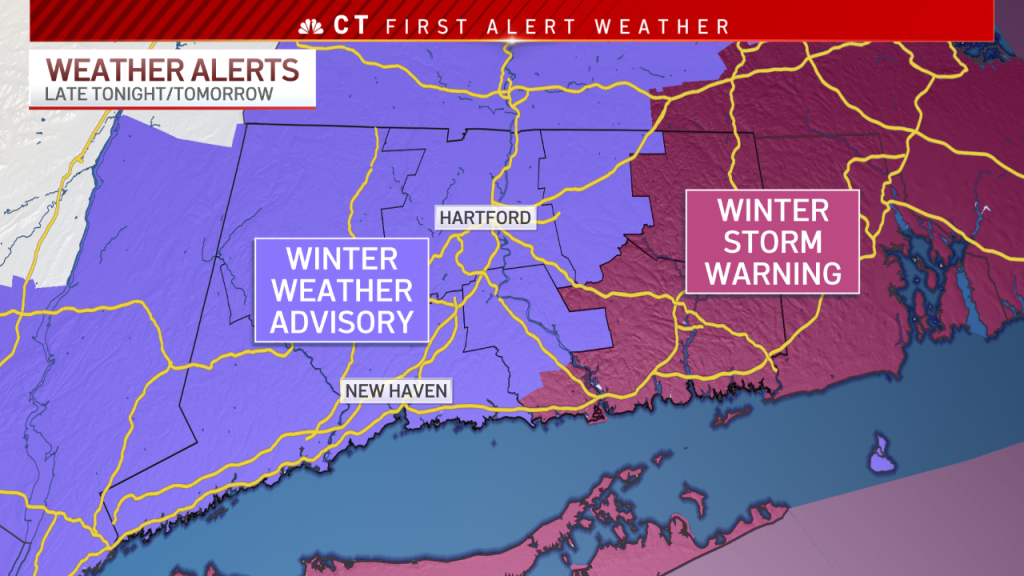 It looks like snow will begin later on Thursday and continue through midday Friday.
The snow will begin after midnight, with the heaviest snow coming between 4 a.m. and 8 a.m., according to the NBC Connecticut First Alert meteorologists, then taper off around noon.
This will impact the morning commute and school delays or cancellations are possible.
Most of the state will see three to six inches before the storm moves away. There may be some heavier banding that could bring more than a half-foot of snow to an area of eastern Connecticut.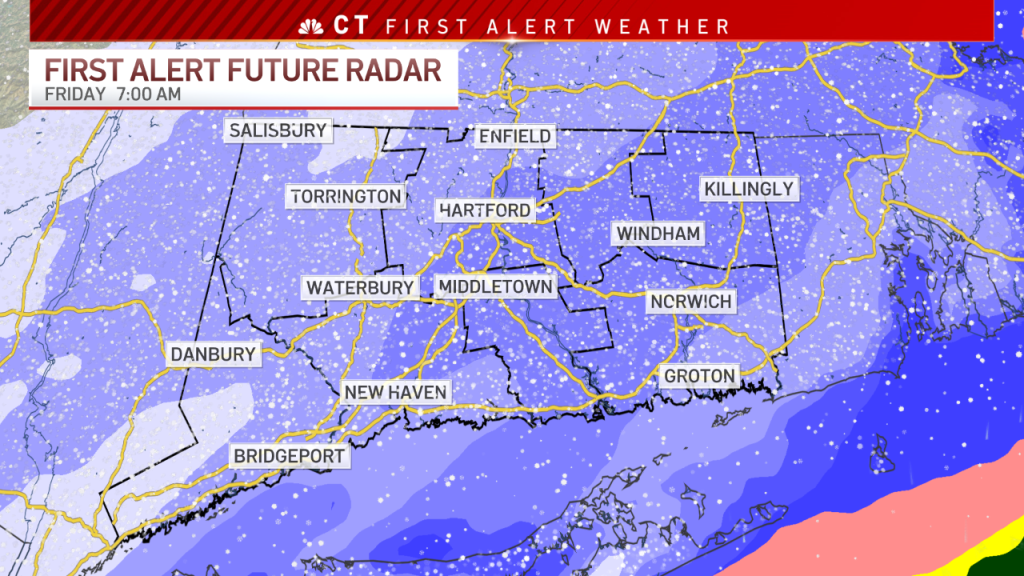 Winds will pick up out of the northeast Friday morning resulting in reduced visibility.