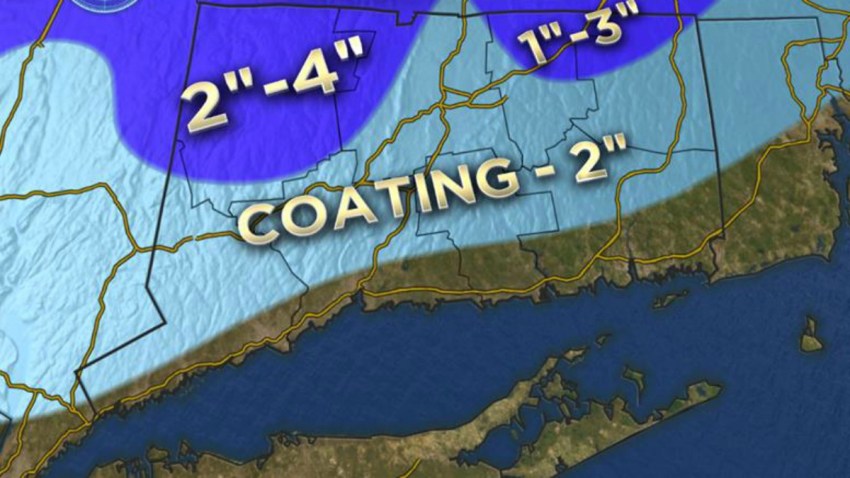 Winter weather is on the way for tonight and a bigger storm heading our way will affect the morning commute on Monday.
Winter weather advisories have been issued for Litchfield, Hartford and Tolland counties overnight. Rain that started this afternoon will change to sleet and snow overnight, according to NBC Connecticut Chief Meteorologist Brad Field.
The advisories are in effect until 7 a.m. tomorrow.
Weather Stories
The wintry mix is preceded by a strong cold front and an area of low-pressure, making driving challenging in the hills of Litchfield, Hartford and Tolland counties.
Sleet has begun to fall in Torrington and has been reported as far east as South Windsor. Some areas in the northwest corner of the state could be seeing snow within the next hour.
Precipitation is moving from the northwest to the southeast, so areas of Litchfield county could see the most snow, with a potential 2-to-4 inches expected to fall. Parts of Tolland County could see 1-to-3 inches of snow, and the remainder of the state will receive a coating of up to 2 inches.

Use caution while driving and be prepared for slippery roads and limited visibility.
WATCH THE INTERACTIVE RADAR HERE.
Temperatures have dropped to around freezing in many parts of the state. Precipitation will end around daybreak.

Another and possibly more impactful system will roll in Sunday night and Monday morning, bringing a wintry mix for the morning commute to start the new week.
We want to see your snow photos. Send them to shareit@nbcconnecticut.com.