Connecticut has two chances of winter weather this week.
The first chance is minor but by Friday, there is the potential for an impactful winter storm with accumulating snow.
Tuesday will be sunny with highs in the upper 30s.
By Wednesday morning, light freezing rain or sleet is possible.
A winter weather advisory has been issued for Northern Litchfield County from 4 a.m. to 11 a.m. Wednesday.
That will likely change over to rain as the day goes on. Scattered showers are likely in the afternoon. Highs will be in the middle 40s.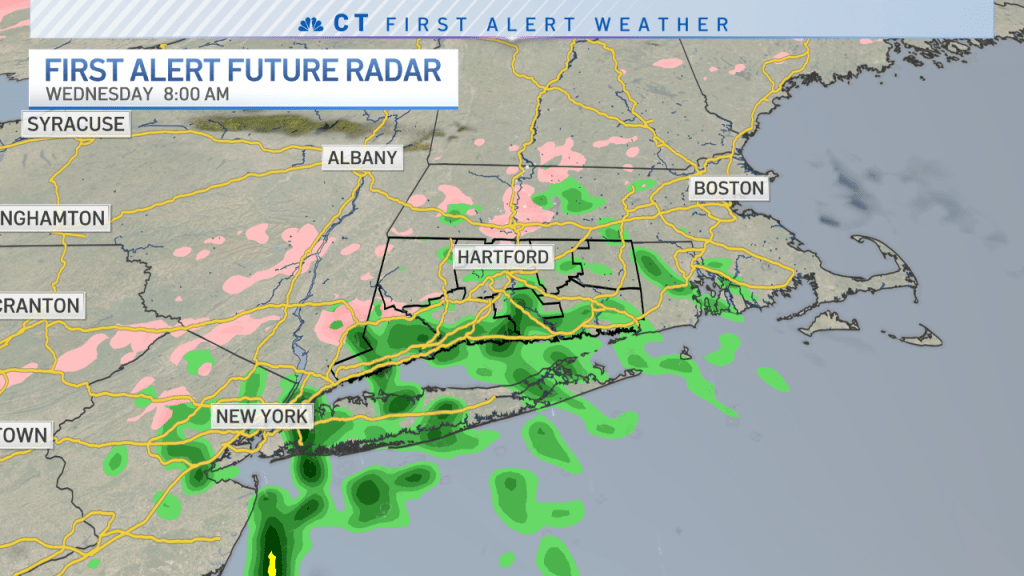 Thursday will be partly cloudy with highs in the upper 30s.
Our First Alert meteorologists are watching the potential for some accumulating snow on Friday. While it's too early to determine how much we could get, our team is watching the track closely and will provide updates as it gets closer.
Depending on the track of the storm, Connecticut could see plowable amounts of snow.
Saturday looks mostly sunny with highs in the low 30s.
Scattered showers are possible on Sunday. Highs will be in the low 40s.