Our meteorologists are timing out the nor'easter that will impact the state from Monday night through early Wednesday morning.
This storm will feature rain, heavy snow and strong winds.
Depending on where you live, you could see as little as an inch of snow to as much as 18 inches of snow.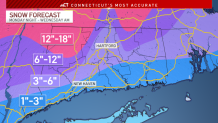 With the strong winds, it's likely there will be thousands of power outages across the state.
Eversource is preparing crews and is getting equipment ready ahead of the storm. The company said it is prepared for hundreds of thousands of outages.
The timing of the storm will likely cause major school and business impacts for Tuesday. A list of closings can be found here.
Monday
What starts as showers in the morning will turn to steadier rain in most of the state in the afternoon.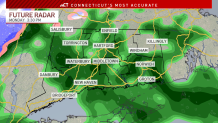 Monday Night
By evening, parts of the state will be seeing heavy rain while the rain will change over to snow for communities that have higher elevations.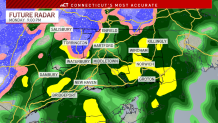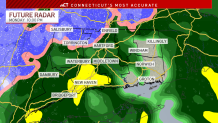 Tuesday
The changeover from rain to snow will happen in more communities as we go into early Tuesday morning.
With temperatures close to freezing, the snow will be wet and heavy.
The snow will continue across the state during the morning and throughout the day.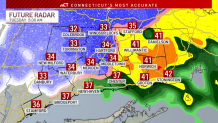 During the day, the snow could create tricky travel conditions.
The snow will continue during the afternoon and into the evening.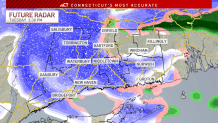 It will be snowing across most of the state during the evening commute.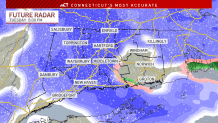 As the evening goes on, the snow will wind down and move out.
Wednesday
By early Wednesday, the storm will have moved out of the state.