Our NBC Connecticut meteorologists are tracking storms that are moving through the state.
A severe thunderstorm warning that was issued for both Fairfield and New Haven counties has been canceled.
A round of thunderstorms moved across parts of the state this morning. Northern Connecticut is under a Level 2 risk for severe weather.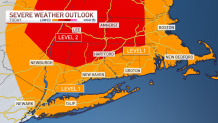 Any storms that do develop will contain frequent lightning, heavy rain, and high winds. The potential for a small tornado can't be ruled out.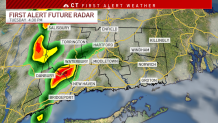 Highs will be in the upper 70s.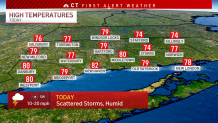 Tomorrow looks much brighter and drier. Highs will be near 80.
Thursday and Friday look sunny or mostly sunny with highs in the upper 60s.
You can get the latest forecast anytime here.