After a nice, dry stretch of weather, we're swapping sunshine for a period of heavy rain.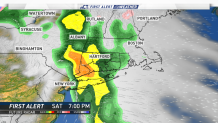 Rain developed this afternoon and is expected to last into the overnight.
Expect rain to be locally heavy at times with an embedded thunderstorm possible.
A few towns could see over an inch of rain.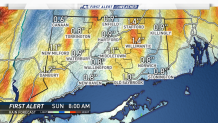 Sunday will be the pick of the weekend. Clouds will mix with sun, breezy, with highs in the lower to middle 40s.