The fourth nor'easter to hit Connecticut in three weeks is moving into the state on the first full day of spring Wednesday, and schools and businesses across Connecticut have announced closures or early dismissals.
Winter storm warnings are currently in effect for the entire state and Gov. Dannel Malloy will partially activate the state's Emergency Operations Center at 2 p.m. to monitor storm conditions across the state.
Amtrak, Metro-North and Shoreline East have all announced service changes due to the forecast. Check with your rail line before heading out.
Some flights into and out of Bradley Airport are cancelled for the day. Most airlines are waiving change fees and fare differences to allow you to rebook travel. Check with your airline before heading to the airport.
The snow shouldn't stick around for long. With temperatures expected in the high 40s and low 50s by the end of the week, everything should melt quickly.
Stay with NBC Connecticut as the storm moves in for the latest information to keep you informed.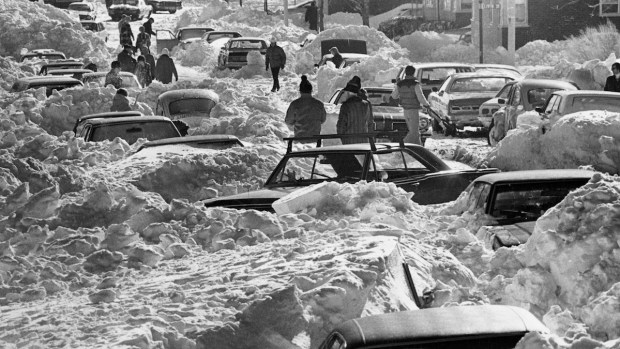 The Most Extreme Nor'easters in US History
For your daily forecast, click here.