UPDATE: Tornado warnings across Connecticut have expired, but the threat for dangerous storms continues as of 5:30 p.m.
Tornado warnings were issued across the state at various points throughout the afternoon.
Regional School District Number 1 instructed all elementary schools to hold buses until the tornado warning was lifted.
Your Photos of the May 15, 2018 Thunderstorms
A tornado warning means take action - find shelter in a safe indoor space. An underground or windowless space is the best possible place to be in a tornado.
As of 6 p.m., more than 125,000 people were without power across the state, based on reports from Eversource and United Illuminating.

Tornado watches remain in effect for northern Connecticut until 9 p.m. and a tornado watch for Litchfield County will remain in effect until 8 p.m.
A severe thunderstorm watch has also been issued for southern Connecticut until 11 p.m.
There are also reports of nickel-sized hail in northern Connecticut.
Nickel sized hail now falling in North Canaan. Tornado warning issued for the area until 3:30PM. #ctwx#firstalertpic.twitter.com/UyfxlbFrgG

— Rep. Brian M. Ohler (@BrianOhler) May 15, 2018
The thunderstorms could be strong or even severe throughout the state in the afternoon and at night. Damaging winds are the primary threat, but large hail and flooding are possible, particularly in northwestern Connecticut.
Several school districts have canceled after-school activities for Tuesday. Check our First Alert Closing Central listings here.
Sign up here to receive school closing alerts.
Metro-North Railroad suspended service on the New Haven, Hudson and Harlem lines this evening. In a tweet, the railroad said customers are advised to avoid Grand Central Terminal until further notice.
We have increased our threats across the board as morning data points toward severe weather this afternoon and evening. Be weather aware later today. #FirstAlertCT#NBCCTpic.twitter.com/jyR6l52Iy8

— Bob Maxon (@bobmaxon) May 15, 2018
Residents Get Ready for Storms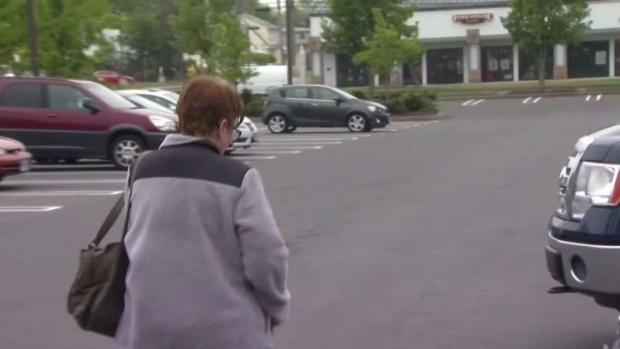 The storms are expected to weaken as they move across the state.
Temperatures will be in the low 80s before cooling down to the mid-50s.
The unsettled pattern will continue bringing in rain chances through the end of the workweek and into the weekend.
Get the latest forecast anytime by clicking here.