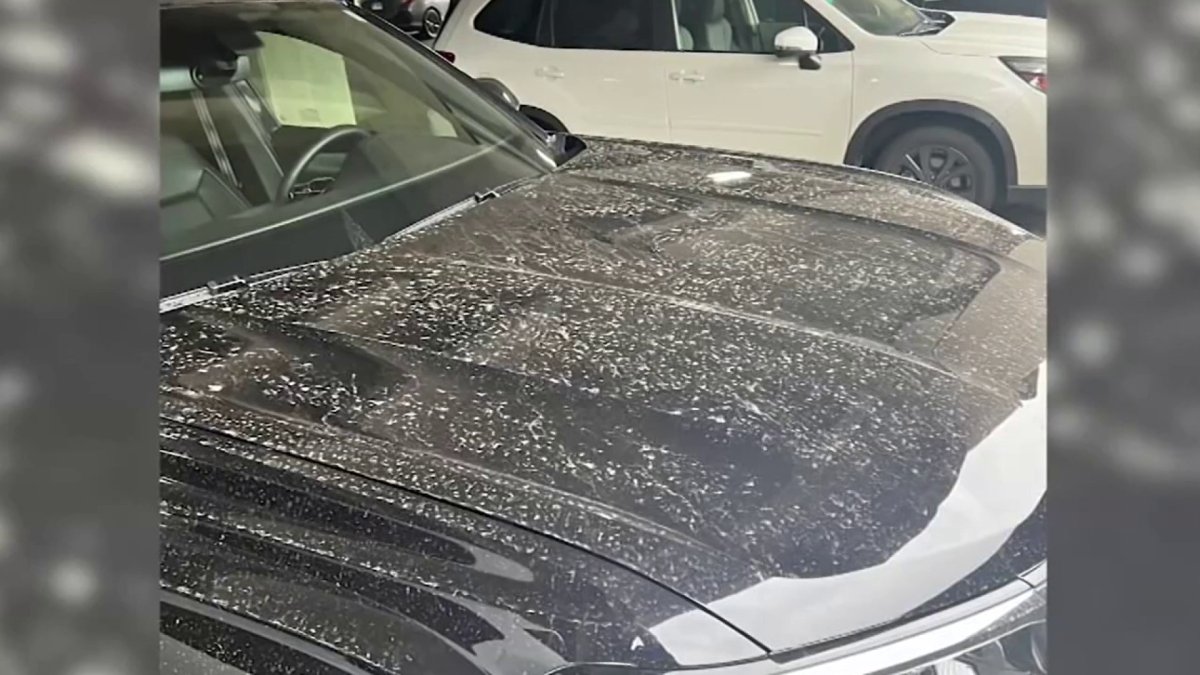 Social media was flooded with posts Friday morning from people complaining about a weird smell in the air and residue on their vehicles from rain that fell Thursday night and into Friday.
NBC Connecticut has also received questions and photos of the residue from several viewers.
What is causing it? It's not entirely clear.
Some have speculated that it could be chemicals from the train derailment in Ohio earlier this month. NBC Connecticut meteorologists aren't sure that could be the case since the fire and chemical release from that derailment happened two weeks ago.
NBC Connecticut Chief Meteorologist says it's possible the residue is from dust kicked up from a dust storm in the Plains a few days ago. He says he smelled a chlorine-like odor in West Hartford Friday morning, but he doesn't have an explanation for that.
The Department of Energy and Environmental Protection issued a statement Friday that said the agency has been monitoring potential air quality impacts since the derailment and the burn-off of the hazardous chemicals in Ohio. So far, they have not seen any impacts to Connecticut from the incident, according to the statement.
The DEEP says they have not been able to determine what is causing the residue on people's vehicles. The agency did originally forecast "good" air quality for Friday, monitor readings today show a moderate amount of fine particulate matter in the air. When there is a moderate reading, the DEEP suggests unusually sensitive people reduce prolonged exertion.
The cold front moving through the state today is expected to return the air quality to "good," according to the DEEP.