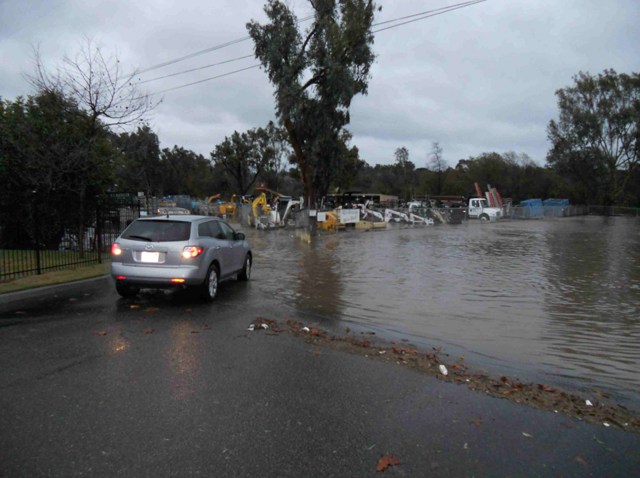 Outside your door, there is a lot of snow and it eventually will melt. All that water can be as damaging as the snow has been and Gov. Dannel Malloy wants residents to be prepared.
Standard homeowners insurance doesn't cover flooding and there is a 30-day waiting period from the time you buy federal flood insurance until the policy goes into effect, Malloy said.
"We only have to look as far back as last March to realize the potential risks that lie ahead. The record heavy rainfall and damaging storms in eastern and southeastern Connecticut caused widespread flooding damage and upended lives and livelihoods for months," Malloy said. "It just makes sense to plan now to help protect personal property for this coming spring once this record snowpack thaws and causes local rivers and streams to significantly rise."

Flood insurance is federally backed by the National Flood Insurance Program and is available for homeowners, businesses and renters. The insurance covers direct physical loss caused by an excess of water on land that is normally dry.
Connecticut Insurance Department officials recommend that property owners consult with their agents to determine if flood insurance is warranted for their individual situations or call the NFIP at 888-435-6637.
Midwinter thaw or snowmelt can produce a large amount of water in a short period. Because the ground is hard and frozen, water cannot be reabsorbed and runs off the surface and flows into lakes, streams and rivers, causing excess water to spill over their banks.
For more information on flood insurance: www.floodsmart.gov or call 888-435-6637.
For any questions on insurance issues call the Connecticut Insurance Department at 800-203-3447 or visit its Web site.