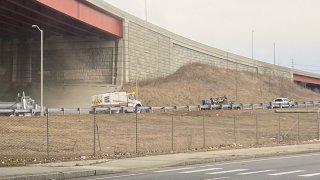 Injuries are being reported after a truck overturned on Interstate 91 in New Haven, state police said.
Troopers said they were called to the area at approximately 1:22 p.m. for a crash involving an overturned truck on the southbound ramp to I-95 North.
Firefighters and emergency personnel responded to the scene. Police said injuries were reported.
The off-ramp was shut down while police conducted their investigation. It has since reopened.
No additional information was immediately available.