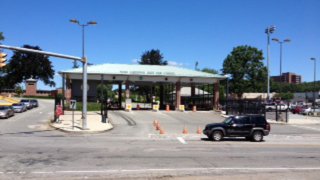 The Naval Submarine Base New London is going to be conducting drills and training using live automatic weapons that will be firing with blanks and they are alerting the community.
The training will take place between Jan. 31 and Feb. 4 and events including live-fire training and drills with blanks will happen between 8 a.m. and 4:30 p.m.
The exercise, "Citadel Shield," will take place on the installation and along the base's waterfront, using mobile units, boats, role players, simulated aggressor boats, homeported submarines and base waterfront facilities, according to officials from Submarine Base New London.           
"If our neighbors or base personnel hear gunfire or something of concern at any other time, then they should report it immediately for the proper authorities to investigate," Dave Cruz, SUBASE Training Officer, said in a statement.
Cruz said Harbor Security Units, Navy Security Forces, local law enforcement and base personnel have been involved in the planning and a large team will be involved during the drills to ensure strict safety parameters.