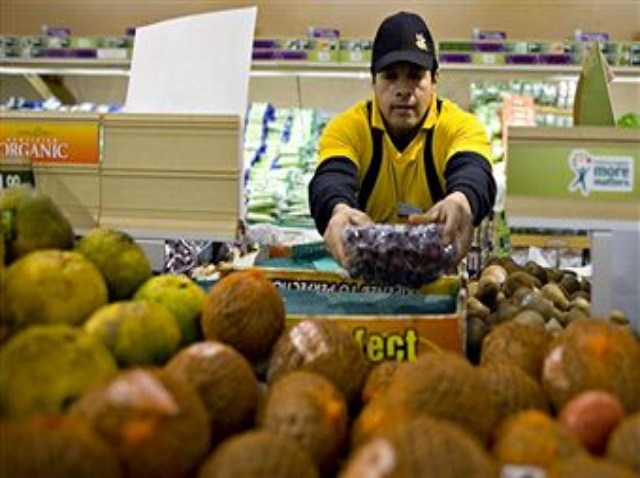 Out with the old and in with new in East Hampton.
Stop & Shop, recently bought from Shaw's, opened Friday.
"We look forward to serving customers in this new location," Store Manager Joe Marino tells the Middletown Press. "We have a long history of serving customers in the area and we look forward to greeting them tomorrow in this store."
The store will employ 149 full and part-time workers. The store will offer full-time florist, seafood and deli departments, a cheese shop, an expanded natural and organics department and a pharmacy.
The supermarket will be open from 6:00 a.m. until midnight from Monday through Saturday and from 7:00 a.m. to 10:00 p.m. on Sunday.
The Stop & Shop Supermarket Company has 59,000 employees and operates stores in Massachusetts, Connecticut, Rhode Island, New Hampshire, New York and New Jersey.