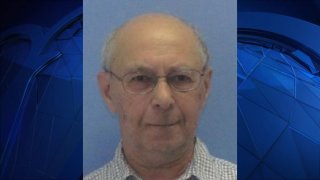 Connecticut State Police have issued a Silver Alert for an 82-year-old man who is missing from New Britain.
Troopers said Roman Gelfman has been missing since Tuesday.
He is 5-foot 3-inches tall, weighs 160 pounds and has grey hair and blue eyes.
In a photo provided by police, Gelfman can be seen wearing glasses.
Anyone with information about Gelfman's whereabouts should contact New Britain Police Department at (860) 826-3000.