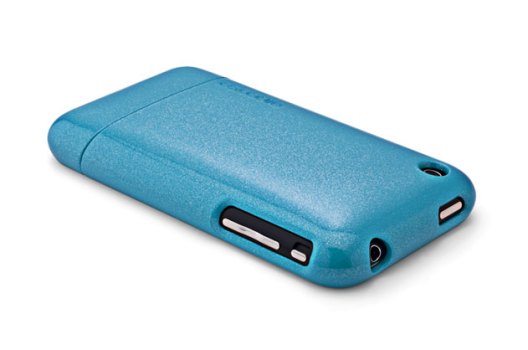 InCase
InCase's Crystal Slider Case in Blue Sea.
BLING BLING: Wish you weren't too old to bling out your cell phone but afraid co-workers and bystanders will begin to question your sense of style and mental stability and age? (Us too.) Not to worry - InCase has you covered with their Crystal Slider Case, an iPhone cover that is embellished with micro-crystal flakes and glossy finish for a super shimmery look without Swarovski. Available in four rich shades, including Aubergine and Black Crystal, and comes with all those practical bells and whistles (re: shock-absorbing interior rubber guardrails and scratch/bump protection) that we hear an iPhone is supposedly supposed to be used for.
BUY IT: Find the InCase Crystal Slider Case at the Harry Jack Gray Center in West Hartford or order online for $34.95.