In what has become one of the stranger twists in an already bizarre Governor's race, a bag of uncounted ballots was found in Bridgeport Thursday...
Amanda Raus
The mayor of Bridgeport should soon release the voting results from Bridgeport. As of Thurday night,...
Getty Images
Ann Coulter weighs in on Tuesday's election & Connecticut's Senate race.


To view this video you must to have Flash Player 9.0 or later installed. Click to download the most recent version of Flash.
On Monday, Governor-elect Dan Malloy gets a glimpse into what he will be dealing with once he takes...
The investigation into what went wrong on Election Day in Bridgeport picks up steam this week.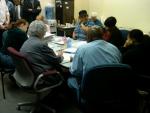 The Bridgeport ballot blunder isn't over just yet.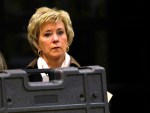 Success is relative, just ask Linda McMahon. In one of her first interviews since she lost her...