Thursday, May 10, 2012 | Updated 8:44 AM EDT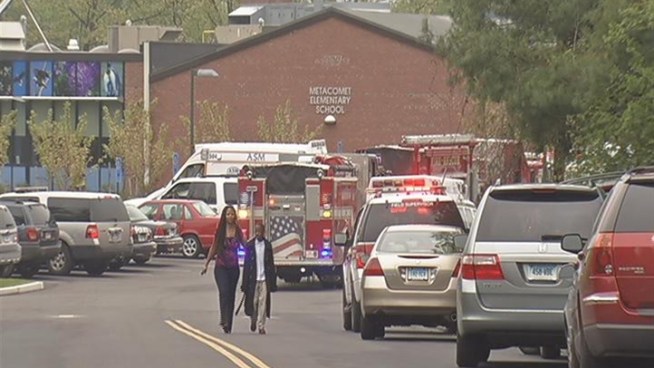 Jeff Saperstone and Thomas Kienzler
Students of Metacomet Elementary in Bloomfield were treated after being sickened by an odor.
Metacomet School in Bloomfield is open on Thursday, the day after several students complained of feeling sick from an unknown chemical smell in the building.
Seven students were taken to area hospitals to be evaluated and 20 students were treated at the scene, according to fire officials.
Bloomfield Mayor Sydney Schulman initially put the number of students transported to the hospital between 20 and 30. It was unclear why there was a discrepancy in those numbers.
A spokesperson for Connecticut Children's Medical Center said the hospital treated three students from Metacomet School.
Earlier in the day, someone at the school noticed a chemical smell, so the buildling's ventilation system was shut down, according to the Department of Energy and Environmental Protection.
When the ventilation was turned on again in the afternoon, the odor returned and several people complained of headaches, a spokesperson for the agency said.
A DEEP Hazmat team determined a floor washing device with old rinse water caused the odor.