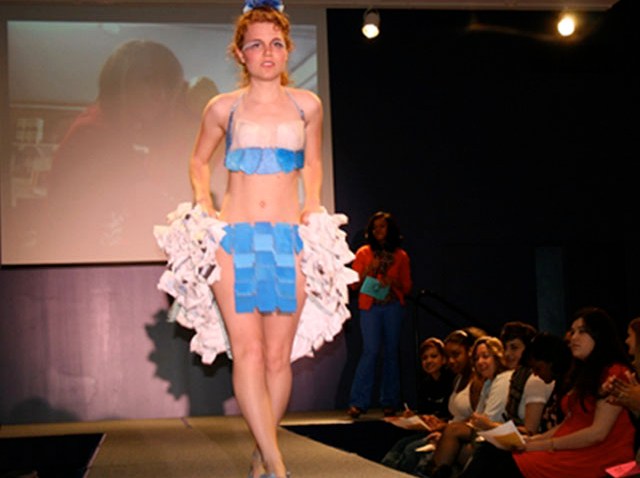 Finished eating that candy bar? Save the wrapper because it can help you make the perfect strapless dress. Oh, and that old shower curtain you're thinking of tossing out? It can be this season's banging bikini.
Students at Moore College of Art & Design in Philadelphia have made clothes from re-used products and you can check out the clothes here in Connecticut.
They will be part of the Connecticut Resources Recovery Authority Trash Museum's new "Fashion from Trashin" exhibit. The clothes include a ball gown made from garbage bags and a cocktail dress made from notebook bindings.
The event's about more than fashion, however, Judy Prill, of the Connecticut Department of Environmental Protection, will demonstrate how to make homemade cleaning products that don't contain harsh chemicals.
Also you can check out an oversized mural depicting the history of trash and recycling painted by Higganum artist Ted Esselstyn.

It's all part of Family Fun Day on Saturday, Nov. 21, from 10 a.m. to 2 p.m. The Trash Museum is located at 211 Murphy Road, Hartford.