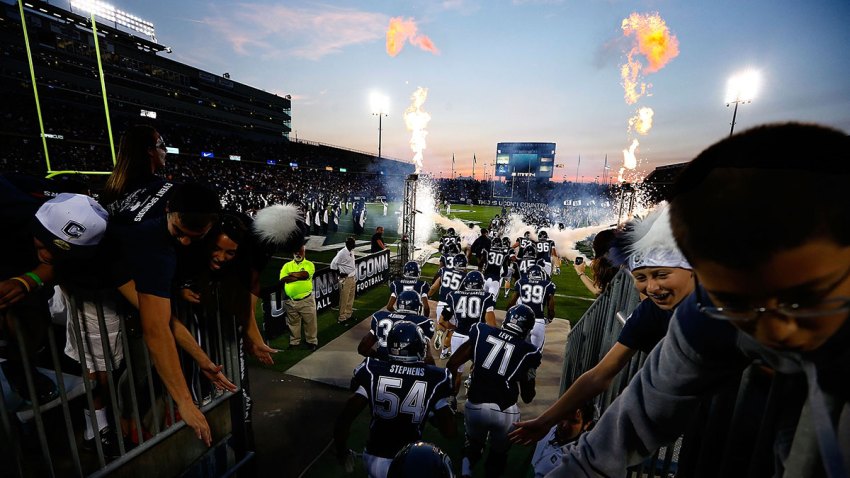 First-year coach Bob Diaco might have high hopes for the UConn football program, but as it stands, they're not very good. That's evidence in their 2-11 finish, which was worse than the back-to-back 5-7 seasons Paul Pasqualoni had in his first two seasons.

But Diaco has a plan. In the meantime, however, fans are voting with their feet. Specifically: They're staying away from Rentschler Field until the product on the field improves. Attendance during the 2014 season was the lowest ever seen, according to the Hartford Courant. University numbers show that some 192,000 tickets were distributed this season, which is roughly 24,000 fewer than last season.

"Our falling numbers this year are a concern that all of us at UConn have," UConn spokesman Mike Enright told the Courant in an email. "We are working on a number of ways to make sure those numbers increase in the future and back to what they were in earlier seasons at Rentschler. We are very confident that as Bob Diaco heads into his second season fans will be pleased with the product they see on the field."

Enright pointed to factors beyond actual football that may have affected attendance.

"Last Saturday's game vs. SMU was played in front of the worst weather conditions we ever had in the history of the stadium," he said. "The November 22 game vs. Cincinnati had a later kickoff at 8 p.m. We also did not have a home game in the month of October, which is usually the height of college football attendance nationally."

The hope, of course, is that as Diaco turns around the program, the fans will return.