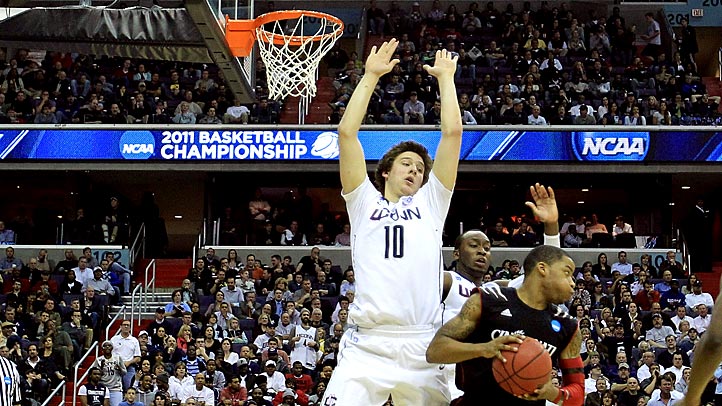 Tyler Olander, a senior forward on the UConn men's basketball team, has been suspended indefinitely after his arrest on DUI charges.
Olander was pulled over along Route 195 in Mansfield at 10:49 p.m. Saturday. He failed a field sobriety test and was placed under arrest, according to state police.
UConn released a statement on Monday announcing Olander had been suspended for a violation of team rules.
The university will have no further comment, a statement from the University of Connecticut Division of Athletics says.
Olander was charged with operating under the influence, operating an unregistered vehicle and operating without a proper driver's license.
The Mansfield, Connecticut native has played in 102 games at UConn, including 29 straight games last season until breaking his foot.
In March 2013, he was arrested in Florida on trespassing charges and was accepted into a pretrial diversionary program, the Hartford Courant reported at the time.