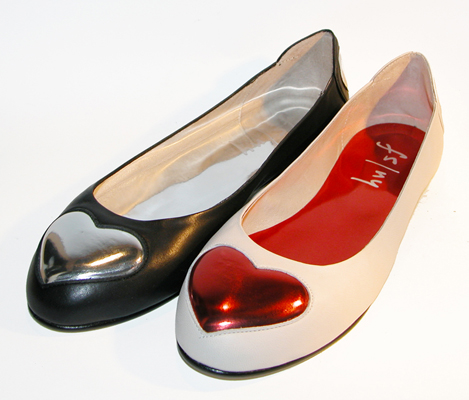 AU FRANCAIS: French Sole in Greenwich is pretty hard to argue with. We can't think of any place in the world that we'd rather snag a pair of sweet leather hard sole ballet flats from. Then they had to throw in that they deliver - via a bright pink French Sole Smart Car - and it just went too far! We were in ballet flat overload, but no worries, we pulled it together and pulled out our credit cards just in time.

Now we've caught word that not only are they slashing the prices on their Fall/Winter collections (at 30% off, most flats sink well under $100!) but their Spring Preview Collection has also arrived. We've pre-ordered their Metallic Heart "Angel" Flats that make us feel like the Queen of Hearts and will arrive just in-time for the 3D Premiere of Tim Burton's Alice in Wonderland. Now off with their heads!

BUY IT: Find at French Sole,160 Greenwich Ave, Greenwich.