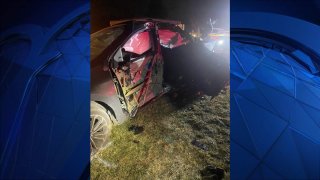 Two people have serious injuries after a crash in East Windsor late Saturday night.
Emergency crews were called to the crash on Warehouse Point in front of 55 Newberry Road shortly before midnight.
According to firefighters, two people suffered serious injuries. Both people needed to be extricated from the vehicle.
The two people were transported to the hospital.
Eversource was called to replace the utility pole that was struck.
The cause of the crash remains under investigation.