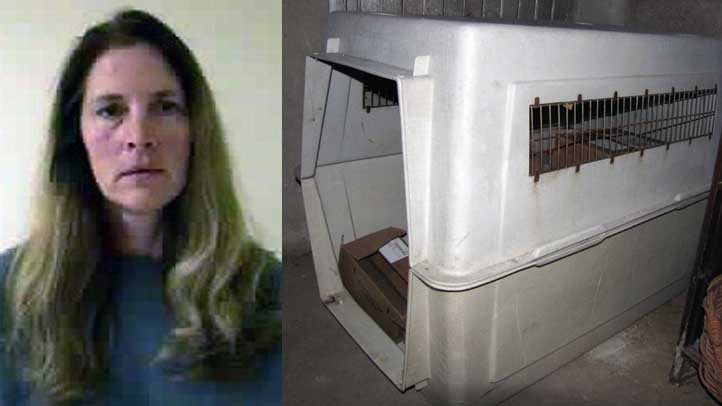 A mother accused of forcing her son to sleep in a pet crate has a history with the state Department of Children and Families that goes back to 2007, according to an arrest warrant.
Police in Old Saybrook charged Kathlyn Anthony with risk of injury to a minor on Sunday.
According to the arrest warrant, DCF investigated her for "two or three different incidents" of reported abuse in 2007, but the accounts could not be substantiated. The reports were for a child having a black eye and bruises on the boy's face. Another alleged that Anthony twisted the boy's wrist and hurt him because he didn't go to the bathroom,.
DCF began investigating Anthony again in December after her daughter told school officials she was tired after letting her brother out of a "sleep locker," which police said was a crate the family had once used for cats.
The arrest warrant reveals that when an officer first approached Anthony about the allegations, she denied using the crate, but did describe her son defecating and urinating around the house.
After police arrested her, Anthony told police she couldn't find a playpen big enough for the boy, so she decided to use the dog crate. She also said she made it "fun" and decorated it with artwork, beach inflatables and stuffed animals.
DCF is now conducting a review of its history with Anthony, according to the Hartford Courant.