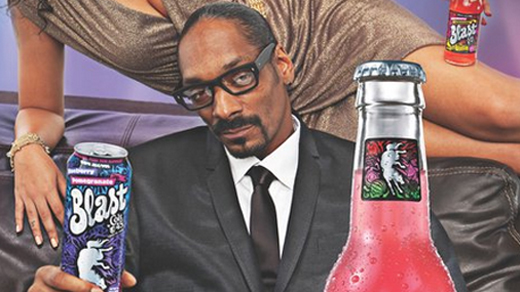 When Snoop Dogg released Doggumentary, the Blast was flowing at his release party. He's the face behind the new fruit-flavored alcoholic beverage by Colt 45 and some attorneys general are going after the drink, saying it's targeted at people under the age of 21.
Attorney General George Jepsen is one of 16 attorneys general who wrote a letter to the Pabst Brewing Company asking the company to reduce the amount of alcohol in the the 12-percent alcohol drink.
Blast comes in brightly colored 23.5-ounce cans and contains the equivalent of 4.7 servings of alcohol, Jepsen said, so drinking one can in less than two hours would qualify as "binge drinking" under public health standards.

"The Centers for Disease Control and Prevention recently declared binge drinking to be a major public health problem in the United States. The CDC calculates that binge drinkers account for more than half of the 79,000 annual alcohol-related deaths in the U.S.," Jepsen said.
Blast comes in flavors including strawberry lemonade, blueberry pomegranate, grape and raspberry watermelon. http://www.blastbycolt.com/

"The health risks pose a particular threat to youth, given that about 90 percent of the alcohol consumed by Americans under age 21 is while binge drinking," Jepsen said. "A product that makes it easier for young people to drink to excess, particularly a high alcohol, "binge-in-a-can" product like Pabst Blast, does not encourage responsible drinking," he said.

The attorneys general also ask that the company not market to people under 21.