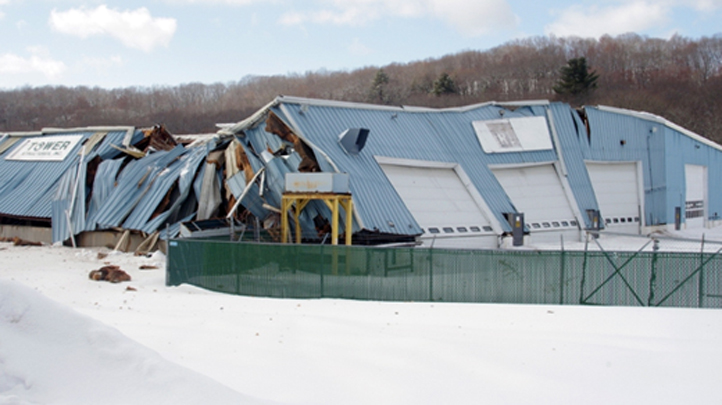 Many members of Connecticut's Congressional delegation have ask for federal disaster assistance for Middlesex and Windham counties, the two counties denied help after record snowstorms in January.
Gov. Dannel Malloy asked for money for the whole state after a record-setting month of snow. On March 4, the Obama administration approved federal money for the Mohegan and Mashantucket Pequot Tribal Nations and all but the two counties.
Middlesex and Windham counties, both of which experienced severe damage, have received no response on whether they are eligible for federal funds.
"Both of these counties have validated expenses that are more than two times the FEMA county per capita cost thresholds; indeed, these counties have higher per capita costs than counties which have already been included in the President's disaster declaration," Senators Joseph Lieberman and Richard Blumenthal and U.S. Representatives Rosa DeLauro and Joe Courtney wrote in a letter to Homeland Security Secretary Janet Napolitano.
One contributing factor seems to be an anomaly in the history books showing Middlesex County showing a massive snowfall in the past that far exceeded any other Connecticut counties.
According to the letter, Malloy submitted information about the accuracy and use of historical snowfall records in Middlesex County and the application of FEMA's policies with regard to Windham County.
"We recognize the effort that is required to make declarations of federal aid eligibility, and appreciate the swift response the Administration has provided regarding most of the counties in our state. Still, these two counties – Middlesex and Windham – shared in the estimated $14 million in storm response costs experienced by the state, but have yet to receive the federal disaster assistance they clearly need," the Congress members wrote.