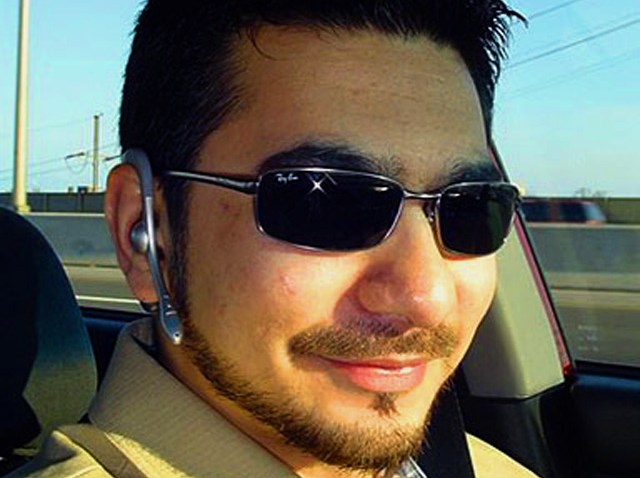 Faisal Shahzad was under surveillance at his Bridgeport home on Monday night when he slipped out and made his way to John F. Kennedy Airport, two unnamed sources told the Associated Press.
"There's another theory here that they let him on the plane because they were listening to his cell phone and they wanted to see if he called anyone or who he called before the plane took off," Sen. Joe Lieberman said on Tuesday afternoon.
Within 24 hours of police discovering the explosives-packed SUV in Times Square on Saturday night, Shahzad, 30, had become a suspect, officials said.

Part of the trail that led to him was the vehicle identification number on the 1993 Nissan Pathfinder, which led authorities to the registered owner, a 19-year-old in Bridgeport who told authorities she sold the Nissan to Shahzad for $1,300 a few weeks ago.
In addition to the explosives authorities found inside the SUV, they also found keys to Shahzad's Bridgeport house and keys to another car he owned.
Unnamed sources said Shahzad was under surveillance on Monday night, when he somehow he got away and was able to board an Emirates Airlines plane bound for Dubai, then Pakistan, despite the fact authorities had placed his name on a "No-Fly" list hours earlier.
Shahzad was taken off the plane and into custody before it took off.
Dr. Saud Anwar, founder of the Pakistani American Association of Connecticut, told NBC Connecticut he does not know Shahzad but he has spoken to a man who was a classmate of Shahzad's at the University of Bridgeport.

The classmate told Anwar that Shahzad used to be outgoing, but had changed.
"In the last few years, he had become introverted," Anward said the friend told him. "Shahzad had become more focused on absolutism of the faith. He became more concerned about the society and became a little angry."


Copyright AP - Associated Press