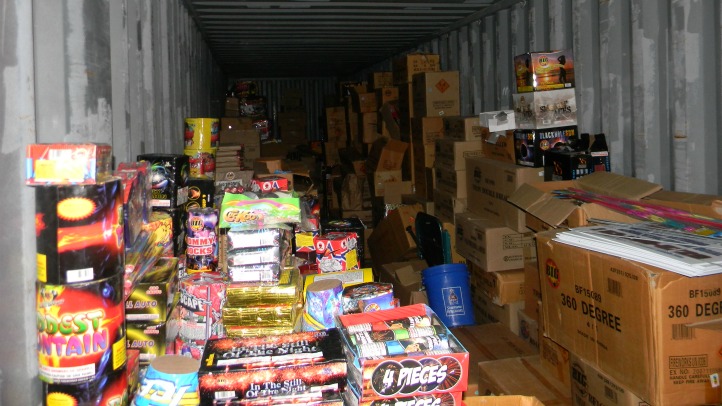 A Fairfield man has been arrested and charged with bomb making and possessing illegal explosive devices after police seized a sizeable amount of illegal fireworks from a home at 35 Linley Street in Bridgeport.
Ronald Cascone, 40, of 71 Vermont Ave in Fairfield was charged with manufacturing of bombs and 141 counts of illegal possession of explosive devices late Friday.
Bridgeport police along with State Police and the FBI seized the illegal fireworks, which were in a large storage container police said.
Cascone was arrested and released on a $25,000 bond.
Police say the investigation is still underway and more arrests are expected to be made.