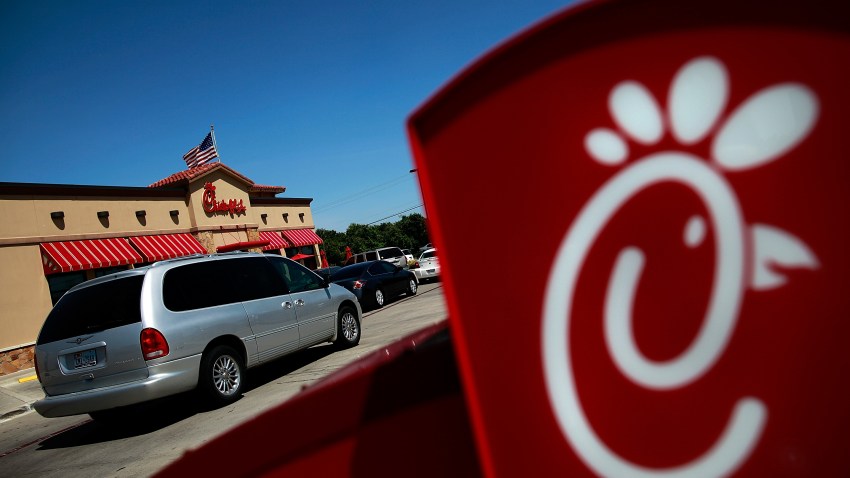 Chick-fil-A will be opening its first stand-alone restaurant in Connecticut in Brookfield on Thursday, Oct. 9 at 6:30 a.m.

However, dedicated customers can arrive at 6 a.m. on Wednesday Oct. 8 for a chance to will win a free meal every week for a year.

The giveaway is Chick-fil-A's "First 100" promotion and a spokesperson for the restaurant said the first 100 customers camp out overnight to get their hands on the chicken sandwich Consumer Reports readers dubbed "tastiest chicken sandwich" in 2014.

Those living in specific zip codes, roughly within a 25-mile radius of the 156 Federal Road location, are eligible for the "First 100" promotion.

The new restaurant will create 80 jobs and is the first of four to open in Connecticut within the next six months.

The Wallingford location will open on Nov. 6 at 1098 N. Colony Road. and will also offer the "First 100" promotion.

Locations are also planned for Danbury and Enfield.

The Brookfield Chick-fil-A will offer take-out, drive-thru, free Wi-Fi, an indoor play area and enough room inside to seat 109 people.

Devon Scalon, the owner of Brookfield location, said she thinks opening the restaurant will have a positive impact on her hometown.

"I couldn't be more excited to bring Chick-fil-A's freshly prepared food and signature customer service to Connecticut," she said.

On Wednesday, Oct. 8, the new restaurant will also host a new book drive to benefit the Brookfield Public Schools District between 11 a.m. and 6 p.m.

You can stay up to date on construction progress and grand opening festivities on the Brookfield Chick-fil-A's Facebook page.