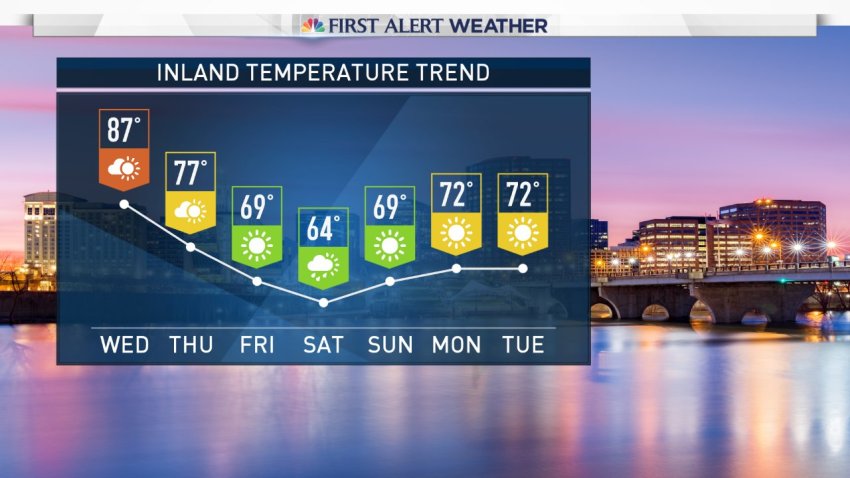 For a few days we've been looking ahead to a temperature drop this weekend. On Saturday we're forecasting a high of 64 degrees which isn't exactly unusual for the time of year but will come as a bit of a shock after the last month. There are signs, however, that our cool down will be somewhat short lived.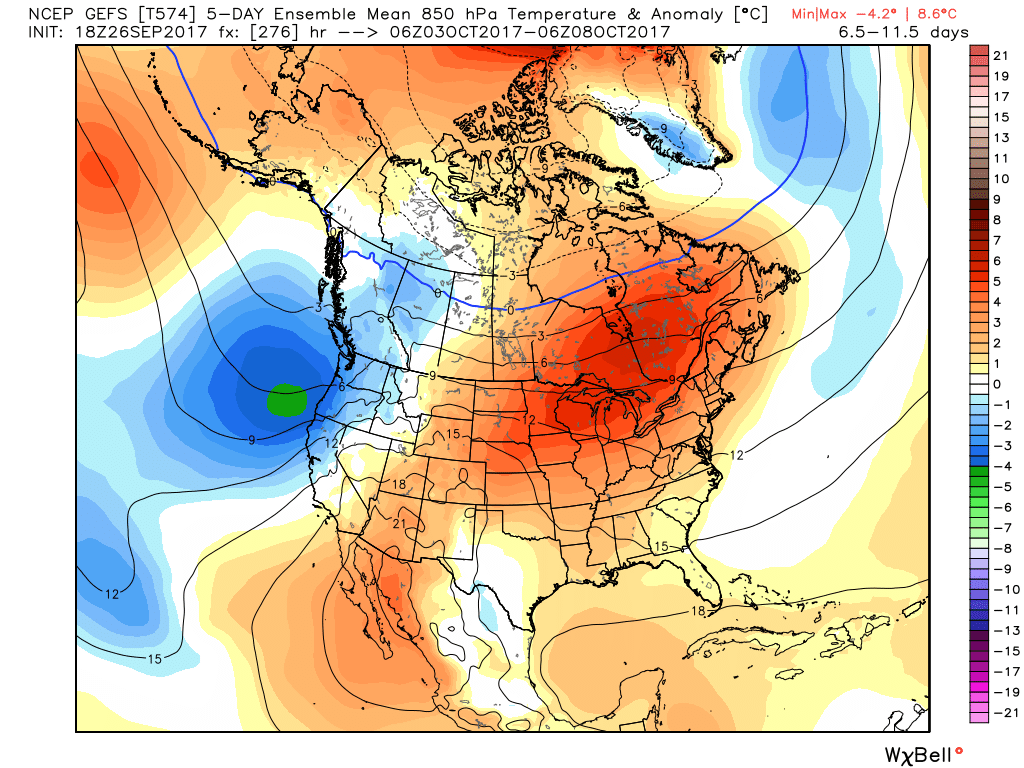 In about a week another surge of warmth will overspread a good chunk of the eastern U.S. and Canada. Above you can see the day 6-day 11 temperature anomalies across North America. A deep trough of low pressure over the Pacific Northwest will force the jet stream north into Canada flooding us with more warmth. Another period of record warmth is possible for Columbus Day weekend.
Otherwise the weather pattern looks awfully quiet. A few showers are possible pre-dawn Thursday with some moisture streaming north (indirectly from Maria) and another period of showers on Saturday. Don't get too excited - most towns will struggle to see more than a tenth of an inch.