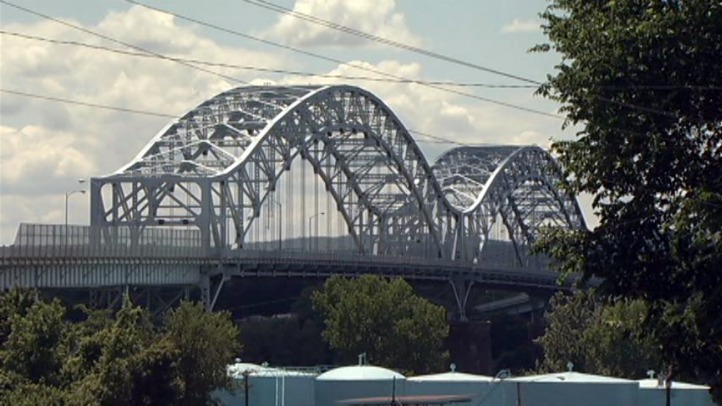 The Arrigoni Bridge, which connects Middletown and Portland, was closed briefly on Wednesday morning after a vehicle crash.
The crash involved two vehicles and a motorcycle, according to people at the scene.
Construction on the bridge began last month and only two lanes of the bridge are open to the public until the project is completed in November 2012.