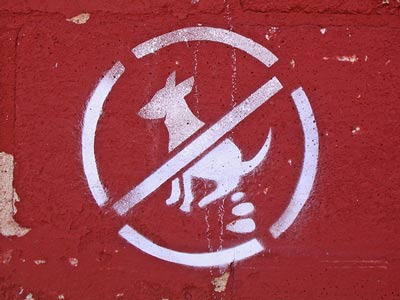 It was a simple request: Don't defecate on my lawn. But shortly after making it, the head of homeowner Elias Ramirez of Bridgeport was met by a black plastic milk crate Saturday night, police told the Connecticut Post.

Gabriel Venegas, 34, was apparently the guy who unbuckled his pants and squat on Ramirez's lawn. When ordered off the property, he apparently became enraged, threw the milk crate and took off.

Police picked him up a short time later. In booking, the Connecticut Post reports he became uncooperative, refusing to give his name and birthday.

He was charged with third-degree assault, second-degree breach of peace and interering with a police officer, according to the Post.