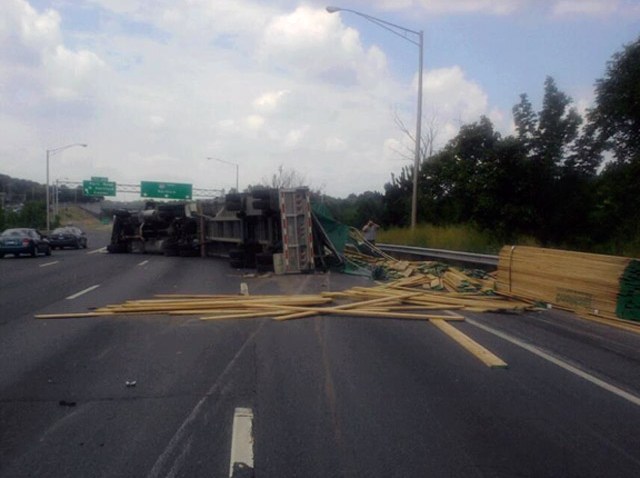 A truck driver sustained minor injuries when his truck rolled over on Interstate 84 eastbound on Thursday afternoon.
All lanes were closed at the Park Road curve and traffic soon started to backup. The road is partially reopened, but the right lane will remain closed through rush hour.
The truck was carrying lumber, which has been cleaned up from the highway.
The truck will not be turned upright until the end of rush hour.