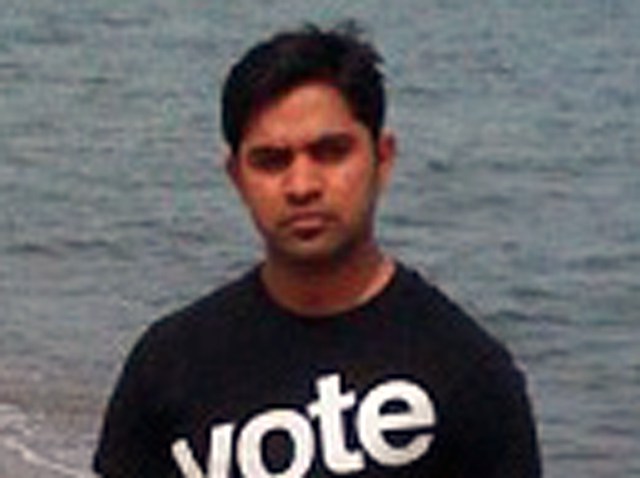 Arun Kumar Narote was working at Norman's Grocery and Deli in Bridgeport to earn money to finish his engineering degree in Virginia. On Monday, he became the tragic victim of a robbery.
Narote, 26, was working behind a plexiglass enclosure when two men entered the store, pointed a gun at him and squeezed through the enclosure, grabbed the cash register and headed out, police told the Connecticut Post.
"The senseless murder of a graduate student 300 miles away has both stunned and saddened the educational community at Stratford University in suburban Washington, D.C.," school officials said in a release.
Narote was a former University of Bridgeport, the Post reports, and was making the weekly commute from Bridgeport to Virginia, where he was an MS candidate in the university's software engineering department. He would have earned his master's degree in October
"He was living here with friends and working in the small grocery store to earn money for school," Bridgeport police captain James Viadero told the school.
"Arun was one of our most popular students who epitomized the good nature of our student body here at Stratford," said Dr. Richard R. Shurtz, President of Stratford University. "The entire school is in a state of shock right now, as we try to come to terms with this senseless act. Our thoughts are prayers go out to Arun's family and friends."
The school will hold a memorial service for Narote later this month with details presently in the works and the University will institute a scholarship fund in Narote's memory for students in the software engineering sequence.

Narote was a native of Hyderabad in South Central India and earned his undergraduate degree from Indra Reddy Memorial Engineering College in Hyderabad.