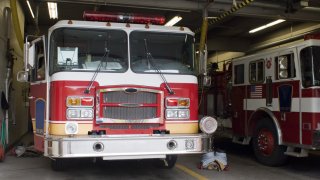 The Scotland Volunteer Fire Department along with mutual aid partners responded to a large barn on Wednesday morning.
Crews were dispatched to the area of Brook Road and Palmer Road for a reported barn fire shortly after 2:30 a.m.
According to officials, the barn was fully involved when they arrived and was a total loss. The residential home only sustained minor damage.
Mutual aid from Hampton Fire Company, Willimantic Fire Department, Canterbury Fire Department, Baltic Fire Department, Windham Center Fire Department and Central Village Fire Department assisted in the 6 hour operation.
Scotland Volunteer Fire Department also thanked Scotland Spirits for providing coffee and Thread City Diner for providing refreshments to first responders.
It is unknown if there were injuries at this time.