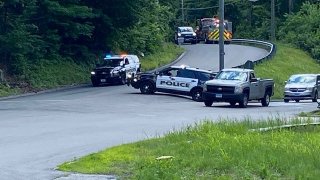 Fire crews are working to put out a blaze at a transfer station in Norwich.
Officials are responding to Rogers Road in the Yantic section of town.
Several fire departments are responding to the scene.
Firefighters said a water transfer shuttle has been established due to a lack of water in the area.
It's unknown if there are any injuries. No additional information was immediately available.