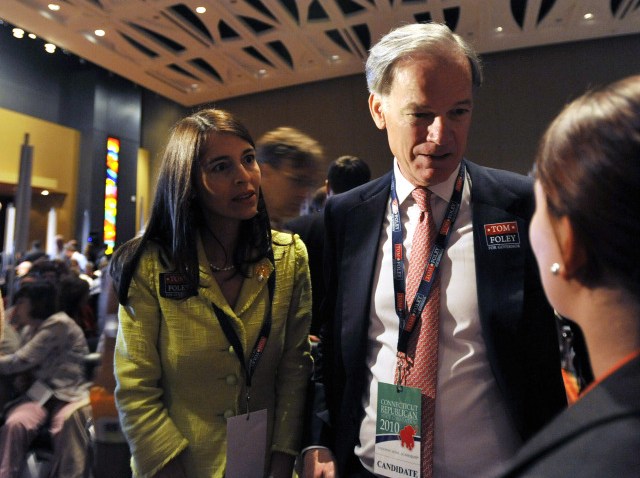 Tom Foley's former boss is donating to his gubernatorial campaign. Foley's prior boss just happens to be former president George W. Bush.
Foley, a Republican, is in a race against Democrat Dan Malloy to replace Gov. M. Jodi Rell, who is not seeking re-election.
George and Laura Bush both wrote $1,000 checks to Foley's campaign, according to the campaign finance report.
George Bush classified as "self-employed" and Laura wrote she is a "volunteer."
During President Bush's two terms in office, Foley was asked to serve as Director of Private Sector Development in Iraq following the invasion in 2003. He then served as ambassador to Ireland from October 2006 to January 2009.
Foley told Ken Dixon, who writes a blog for The Connecticut Post', that he doesn't expect the former president to visit Connecticut during the campaign.